Creating presentations requires a lot of creativity and ideas to portray. Having an excellent presentation means attracting more and more attention and, in return get closer and closer to the goal you have to achieve. It gets really easy to make stunning presentations with the right free interactive presentation tools. The online PPT makers are in a great number available over the internet. In this article, we will discuss the top 8 online PPT makers that can be used to create different and innovative presentations online.
Top 8 Online PPT Makers List
1. SlideHTML5
SlideHTML5 is an online presentation maker that provides a lot of free interactive presentation tools and a lot of great features that can be used to create PPT online free. It offers an easy option to upload slides as well as get them converted into HTML5 in few seconds, making it simple and easy to deal with presentations. SlideHTML5 works as the best marketing tool making it really easy to get your presentation viral in no time. Convert an educational project into an impressive online slide presentation in a blink. Share slides online with teachers and students or integrate slides into LMSs simply by pasting a link.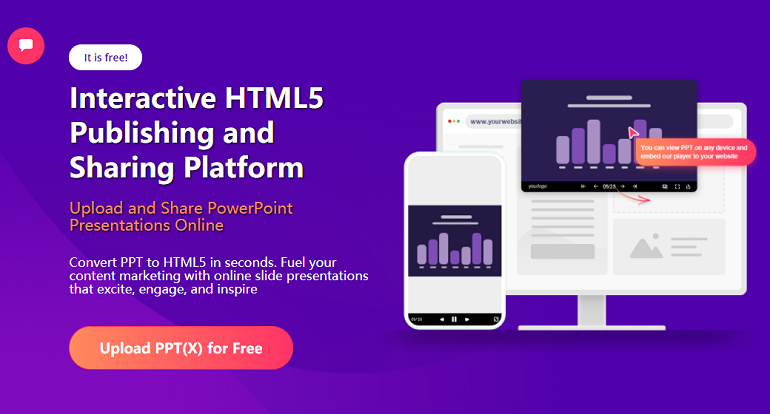 2. Zoho Show
Zoho Show is an online PPT maker to use for making amazing presentations. Zoho Show enables users to make any amendments in their presentation the way they want easily. There are wide-size template options that you could select from and make PPT online free. Zoho Show offers you the capability to edit your presentation the way you want without any issue. This online presentation maker will make the online presentations more attractive.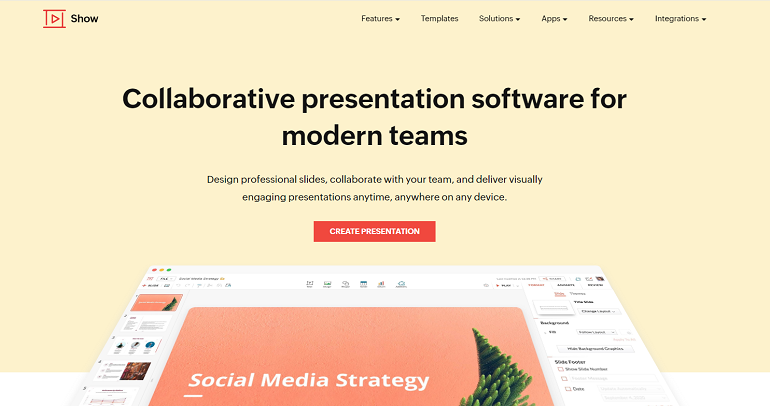 3. Visme
This clouThe Visme is another great online PPT maker being used to create presentations with visual moving themes and different graphics. It has a drag and drop dashboard system that creates an engaging audience for creating PPT online free. This platform offers a wide variety of color schemes that can be used to create lavish schemes for your slides. The Visme is a cloud-based working tool that can easily get your presentations stored and secure, making Visme is among the best online PowerPoint makers. Visme being quite a great presentation maker stands on par with google PowerPoint online.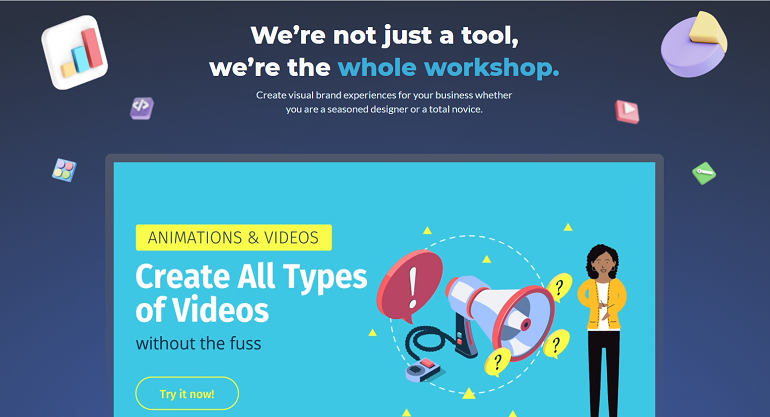 4. Slides
Another great tool to create your online PPT free is Slides. This multipurpose online PPT maker is one of the best ones to create presentations online. It provides a wide variety of features and offers many free interactive presentations tools. Slides are one of the best ways for PPT share that is present in the market. The Google Analytics tool lets you learn how the content is performing and where you are getting the traffic. Moreover, upload as well as play videos in your online PPT presentation slides. The video is automatically converted to a standard video format to make sure that it could play anywhere.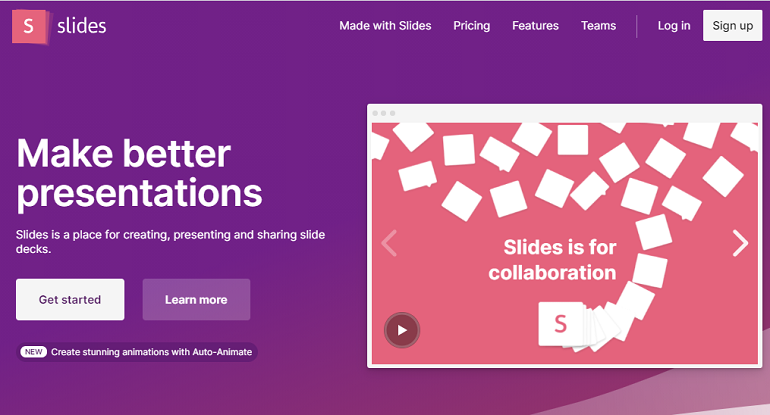 5. Ludus
Ludus is another option to make online PPT free. This online PPT maker is used by various brands for making presentations online. Drop and drag the objects from your computer or the internet into the slides on this online PPT maker. Ludus also gives the option of storing data over the internet, making it a great and handy tool. The best part is Ludus give free excess to a wide number of premium templates making it a top online PPT maker.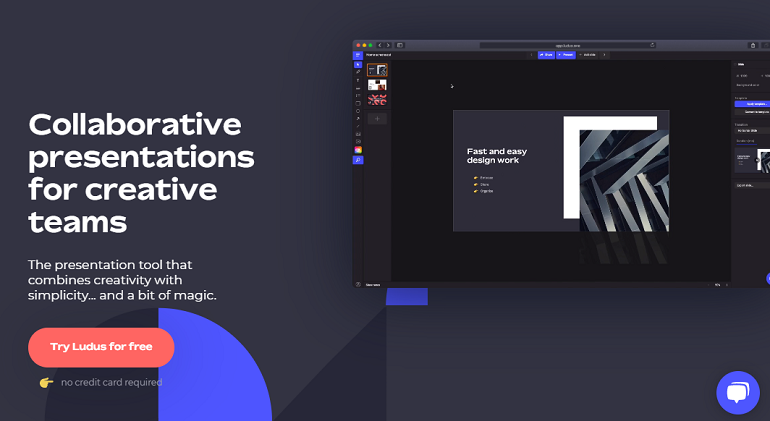 6. Google Slides
Presented by Google, Google Slides is an amazing Google PowerPoint online maker that creates an interactive presentation easily. The work dashboard is similar to Microsoft PowerPoint, so if you have used PowerPoint or Google PowerPoint Online, you can easily make slides using Google Slides. It gives you a lot of free interactive presentation tools that one can use to make some of the best PPT online free. Many new updates with Google Slides are being introduced daily, making it an excellent online PPT maker. The best part is you could easily make the change in slides and save them without any issue.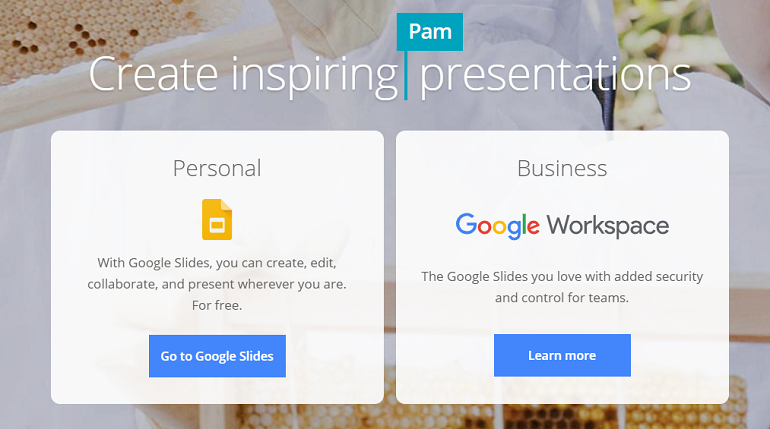 7. Prezi
One of the most leading online PPT makers in the industry these days is Prezi. Huge businesses, teachers, and NGOs have used Prezi to provide a large amount of free interactive presentation tools. Designing and creating a presentation with Prezi is relatively easy, and almost everyone with a basic knowledge of Google PowerPoint Online can make one with ease. Prezi also gives a wide range of video editing and slide transition options. You can create dynamic presentations as Prezi comes with many different templates and designing features, so you choose from the best.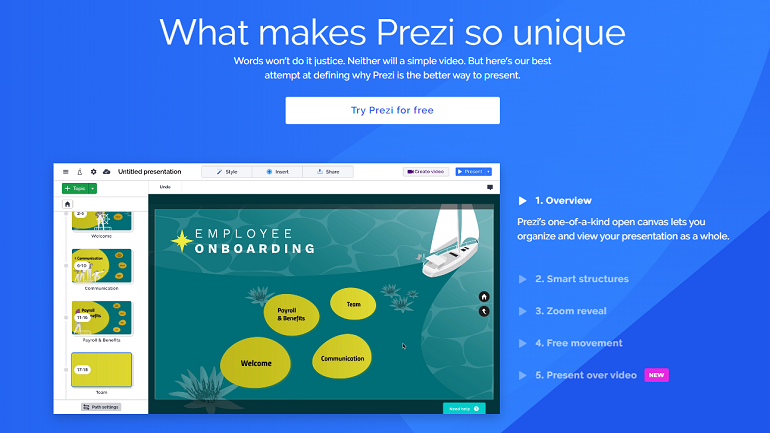 8. Haiku Deck
Haiku Deck is a PPT online maker preferred by the business owner for creating short and simplified online PPT free. This online presentation maker helps you create pictures, graphical-based presentations, and logos online and is free to use without any issue, making it the number one choice for a professional presentation meeting. Haiku Deck features a number of writing fonts and styles that are being used. It offers so many free interactive presentation tools that Haiku Deck is considered different from the rest of the online PPT makers being used to create online PPT free.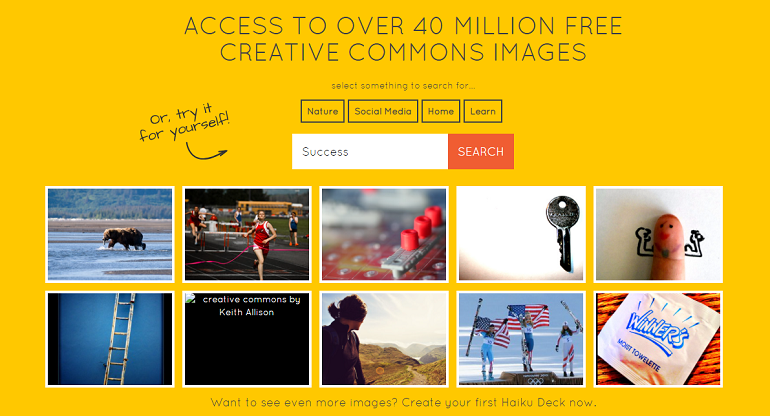 Conclusion
Presentations are indeed a great way for someone to express themselves and their ideas with a visual presentation. Making presentations online with the best online presentation makers and free interactive presentation tools is one of the right things one can do. There are various ways an individual can make their online presentations from various online PPT makers that are present in the market. Just pick the one that suits you the most and make the best online presentation one can witness.
Make Interactive Presentation with Online PPT Maker