The majority of people will need to make a slideshow at some time in their lives. Perhaps you're a marketer, and you've been tasked with giving a sales presentation. Alternatively, you might be an ordinary employee who needs to give a presentation at the meeting. If you're in search of a tool to help you in creating online presentations there are a plethora of excellent presentation tools available for you to choose from.
We'll go through 10 online PowerPoint maker tools available online. Moreover, explain these tools and highlight their main features.
Top 10 Online PowerPoint Makers
1. SlideHTML5
SlideHTML5 is an online presentation maker that quickly converts PowerPoint to HTML presentation. Create PPT online with beautiful visuals and interactive features instead of time-consuming offline PPT files.
There are no layout problems to create PPT online using SlideHTML5. No software or tech is required, this online PowerPiont maker assists in daily digital marketing needs. Make slides online for greater graphics and interaction—single-source marketing creation. Embed slide presentations into your website or Facebook page easily.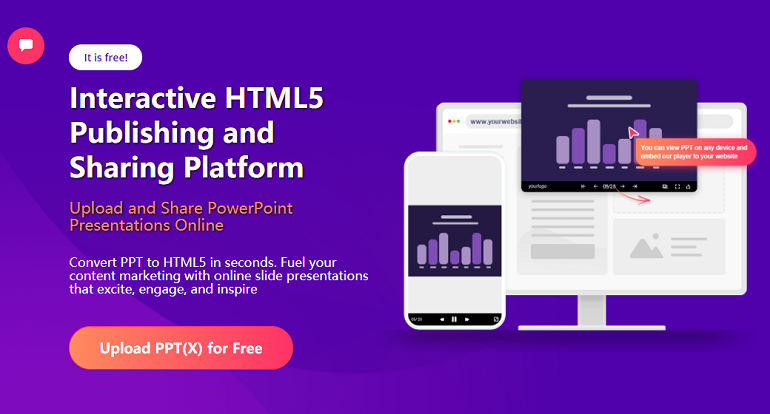 2. Visme
Visme is an online presentation maker with a variety of features and has a range of materials, including tutorials and a comprehensive knowledge base. Along with presentations, you can also create infographics, charts, and social graphics with Online PowerPoint Maker. Make slides online to engage more audience by including video or music or animating a certain item. Create up to five projects with the free edition of Visme, and you'll also receive 100 MB of storage space.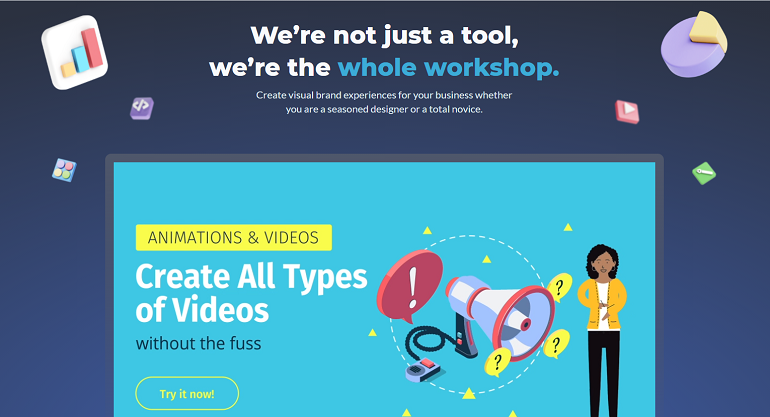 3. Prezi
Known for its visual interface and non-linear approach to presentations, Prezi is a powerful online presentation maker available to everyone. Its zooming feature is very amazing. In addition, there are tutorials along with other resources to support you in learning how to make presentations using them. Its popularity is increasing, which implies an increasing amount of third-party resources that are becoming accessible. Share slide presentations with others if you are working in a group to get their opinion as well.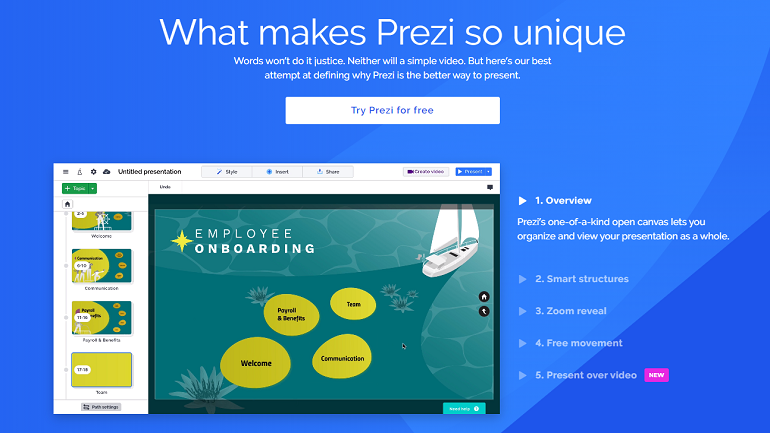 4. Google Slides
Google Slides is a conventional presentation tool intended for collaboration. It's like an online PowerPoint maker or other presentation applications, except it runs in your browser. Set the slideshow's theme in an online PowerPoint maker, then enter text, images, and slide transitions from the menus.
Google Slides excels at teamwork. Anyone may add information to your slides, make presentation notes, and do whatever else you want in your online PowerPoint maker. Like Google Docs, add comments to provide feedback. With Google Slides' comprehensive revision record, you won't have to worry about a colleague messing up your carefully constructed chart.
5. Haiku Deck
Because of its powerful graphics and beautiful design, the mobile alternative to PowerPoint, Haiku Deck has recently acquired a great deal of popularity. The cloud-based presentation software includes over 40 million stock pictures and its trademark artificial intelligence feature, which can create ppt online and choose images automatically using this online PowerPoint maker. This so-called Haiku Deck Zuru AI saves time and is ideal if you need to put up a presentation at the last minute.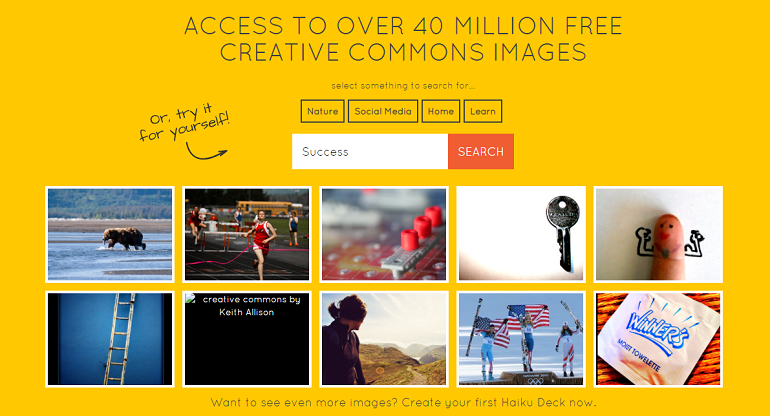 6. Slides
Slides is a collection of contemporary presentation tools that can be used directly from your browser to create ppt online. In contrast to conventional presentation software, there is no need to download any additional software. Create stunning animations with ease thanks to the Auto-Animate feature of this tool. Sharing presentations is as easy as sharing a link. Public presentations can be commented on as well as people can like them too. It has never been simpler to collaborate with others to create an awe-inspiring presentation.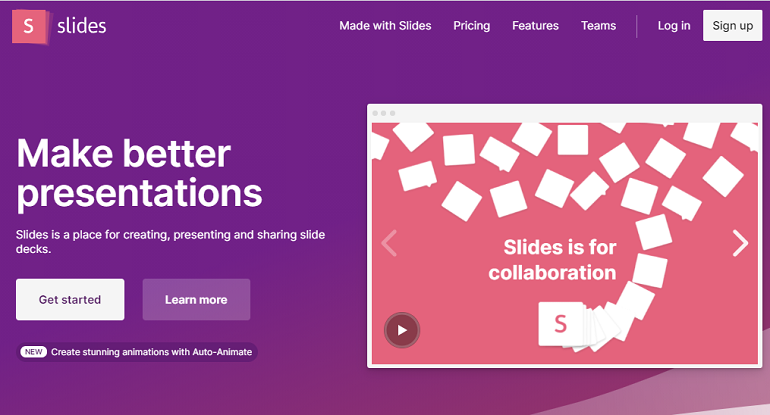 7. Ludus
Ludus is a promising new presentation software application that is available for download. It has been created with the web and creativity in mind, among other things. As a result, you can include material from third-party online sites like YouTube, Vimeo, DropBox, GIPHY, etc. It also has several useful design features, such as uploading fonts, mixing colors, using overlays as well as other options.
Because Ludus is still in its early stages, there aren't a lot of third-party resources, such as articles and tutorials, available. However, the main website offers instructional videos that demonstrate how to utilize the most important functions, which should assist new users in getting up to speed.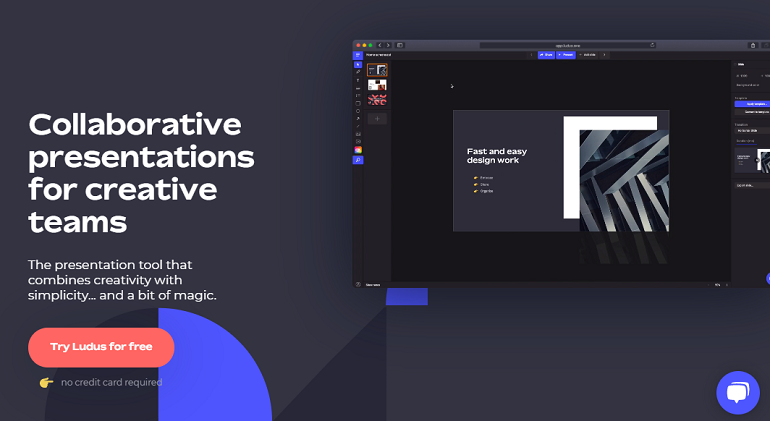 8. FlowVella
FlowVella (formerly known as Flowboard) is a web-based application that works with mobile devices to create online PPT. However, there is a Mac version as well. Incorporate multimedia and internet material into your presentation in a matter of minutes. Drag and drop are also included in the most recent version. Share slide presentations with others by using URL links.
FlowVella is a powerful presentation tool that comes with extensive corporate support and assistance. The free version restricts anyone to a maximum of four public flows (presentations). The presentation is limited to a maximum of 10 slides in FlowVella online PowerPoint maker.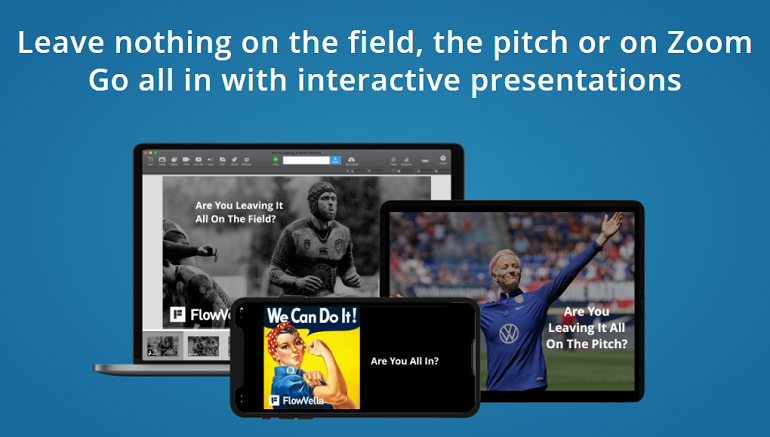 9. SlideShare
One of the most leading online presentation makers is Prezi. Huge businesses and teachers, and NGOs have used Prezi as it provides a large number of features. Designing and creating a presentation with Prezi is quite easy, and almost everyone with a basic knowledge of PowerPoint can make one with ease. Prezi also gives a wide range of video editing and slideshow options. Save presentations and even share them online, making Prezi a top-notch medium for ppt share. Prezi comes with several pricing options enabling you to choose the one that suits your requirements.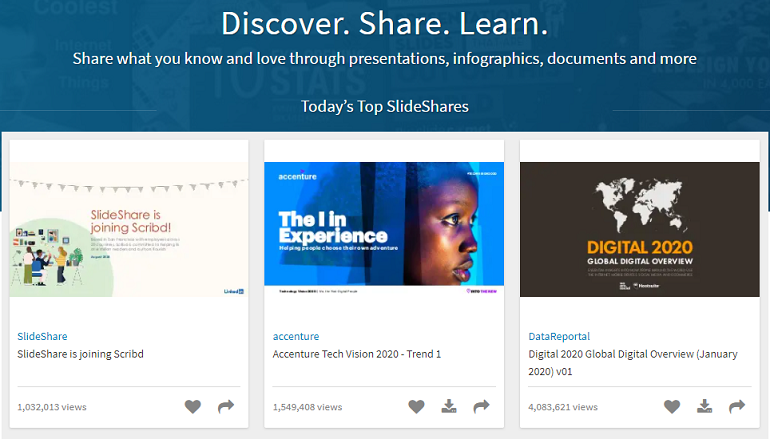 10. Focusky
Focusky is a free presentation maker which is not only efficient and simple and easy to use but also offers a range of features including great transitions and animations, implementation with whiteboard animation, 3D camera, charts and graphs, built-in dynamic characters, over 1200 assets that are not protected by intellectual property rights, multilingual support, and much more. Designing and putting together presentations is now a piece of cake thanks to this software.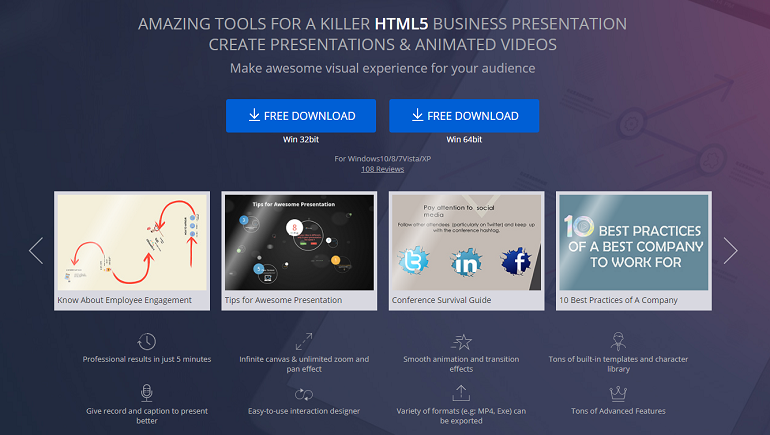 Conclusion
Depending on your presentation's goals, all the above-mentioned online PowerPoint makers have something special to offer. They are simple to use and enhance your creativity. Using various themes, stock pictures, stunning visuals, and animations may make your work distinctive and share slide presentations with others.
The graphics are always the key to a successful presentation. Good design and visualizing ideas need strong visuals. Making your initiatives stand out in a competitive business climate requires going the extra mile with above mentioned online PowerPoint makers.
Using Online PowerPoint Maker to Make Slides Online Now